Ah....už je to tak dneska oslavuji svoje patnáctiny!Hurá!Já se toho dožila.K narozeninám si přeju jen aby se mi vydařila narozeninová oslava +ještě něco .No...a možná tu dřevěnou figurku na anatomii...však víte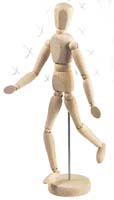 .Třeba ji dostanu? To není podstatné.
Dostala jsem už krásné dárky včera od Siri, Brexíka a dneska od Bloody
Sexy Loki :OOO
od Siri
Princess Loki a King Adelaide XD :D od Brexíka :333
Ahhh a UŽASNÁ plyšová Adelaide od Bloody aaaaaaaaaaaaaaaaaaaaa
Ou a ještě tu je obrázek od Maky :3
Takže už pracuji s anglickýmy slovy na nové jméno Adelaide a už jsem zjistila proč jsem jí dala příjmení Redheart=Redhead(zrzka)
Nové jméno chci použít pouze do filmu EOD nikde jinde ho nechci vidět O.o ! -moje podmínka
Takže tu už moje hraní se slovy heh(mím cílem bylo,aby to znělo podobně jako Adelaide):
Adamant -je neoblomný,nebo taky nějaký ..no...doslova tu mám napsaný:Velmi tvrdý přírodní krystalický uhlík..takže že by druch diamantu?XD.Ale líbí se mi to jako jméno.
Adheredlie - což znamená něco jako dodržovat lež -_- ale sedí mi to,ikdyž je to zpatlané :P
Nic víc zatím nemám...je to těžké.Takže bych byla ráda za každou pomoc,radu,podpoření jednoho z men...cokoli.Moc děkuji.